Book Introduction Excerpt

The secret to your success is within your grasp. It's inside you. Whatever you're passionate about, or what you're good at, can turn into money. It's that simple.
The key is a simple internet-based business focused on what you care about most – what makes
you... well, you.
It is a business you can:
do from home, or anywhere in the world
automate to free up your time and work less
use to make a difference for people all over the world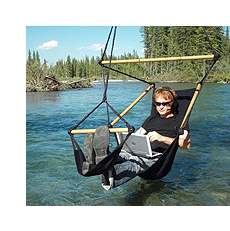 "But don't I need advanced business or computer skills?"
You'll be surprised. You'll learn how thousands of people are every day turning their passion, skill, life experience or hobby into a fun and productive business – to either quit their day jobs, or create an additional revenue stream on the side. And you'll learn how you can do it even if you have no computer skills or business experience, or don't even know where to start.
If you already have a small business, this book can double your business: more customers, more revenue, less work.
By following five simple steps, you can create a life of freedom. The freedom that comes from having financial security, working where you like, working when you like – and….helping others.
Endorsements
"Many people wish to help the world, but don't know the process to also make a living from it. David lays it out is a very simple 5 step process, making the power of the internet available even to us non-technical folks! Now you can make a contribution to your community and planet, while creating a lifestyle of freedom for yourself - it doesn't get better than that!"
John Gray, author of Men are from Mars, Women are from Venus - over 25 million copies sold

"The Internet is still the wild, wild west for entrepreneurs. Fortunately, pioneers like David Wood arrived early and have reported back on what they've found. This book has something for absolutely anyone interested in starting a profitable online business in the shortest amount of time. David shares exactly what to do and how to do it, to catch the most exciting wave of our time."
Mike Dooley, New York Times Bestselling author of Infinite Possibilities, and Founder of Notes From The Universe at Tut.com

"David is a rare combination of both a brilliant internet marketer and a great visionary. His simple, proven methods will show you how to use your passion to improve lives and reach millions of people worldwide."
Marcia Wieder, Founder and CEO, Dream University® and AmazingDreamers.com

"Above the clutter of hundreds of strategies in other lifestyle books comes David Wood's elegant 5-step process - it's a simple roadmap helps anyone quickly 'monetize' their thoughts and passions."
Alex Mandossian, CEO & Founder www.HeritageHousePublishing.com

"David Wood lives the lifestyle of the world traveler while contributing to thousands of people all over the world... all from his laptop. This book gives readers access to this inspired level of freedom, even those who don't think they have a business- minded bone in their body."
Michael Port, best selling author of Book Yourself Solid & Beyond Booked Solid
Get Paid For Who You Are is proud to support the work of these important charities


About the Author

David Wood is fast becoming one of the foremost voices in online marketing and lifestyle design, having built a rewarding hobby into a million-dollar online empire that allows him to work and play from anywhere in the world. He was recently voted into the Transformational
Leadership Council, along with such thought leaders as Stephen M.R. Covey, Jack Canfield, John Gray, and Marianne Williamson.

In 1997, while consulting to Fortune 100 companies in New York, David felt the call to resign as an actuary and follow his passion to entertain and teach. Within a few short years he was attracting 95% of his clients from the internet, publishing the largest online coaching newsletter in the world, and celebrating reaching seven figures in income - all supported by one employee he'd never met.

He wrote Get Paid For Who You Are to share the same techniques he has
now taught to thousands of people around the world, including students at
Columbia University. Born in Australia, David has a home base in San Francisco and spends time in Calgary, New York, and Sydney.
Table of Contents

Chapter 1: Yes, Even /You/ Can Do It
Chapter 2: Get Out Of Your Own Way
Chapter 3: Step 1: Decide _WHO_ You Help
Chapter 4: Step 2: Set Up Your Website in Seven Days
Chapter 5: Step 3: Set up Your Newsletter in Seven Days
Chapter 6: Step 4: Create Your Own Product in Seven Days
Chapter 7: Step 5: Get Massive Traffic To Your Website
Chapter 8: How to Give AND Grow Your Business
Chapter 9: Conclusion: Go Thou And Do Likewise

Section A: Your Confidence Booster
Section B: More on Deciding WHO You Help
Section C: What To Put On Your Web Site
Section D: Search Engine Optimization
Section E: Partnering with Nonprofits and Corporations
Section F: Continuing Education Program

Foreword

Thin and wiry, with a shock of red hair and a roguish grin, David Wood didn't look like anyone's idea of a guru. But as we sat talking together in my living room for the first time, I realized immediately he had something important to share. David has figured out how to do what most people only dream about doing their whole lives live an abundant life while making a huge contribution, and having a blast every step of the way.

In my thirty-plus years of teaching the principles of success, I've seen that too many people are unhappy in their careers. They travel to an office every day, working 9-5 (for someone else), trading their time for money, and often at something that doesn't light them up.

Reading Get Paid for Who You Are can change all that. This book opens
a door, one of realistic opportunity. If you have a passion, a hobby, a product, a service, or even your own life experience, David shows you how to reach the world with it, and to get paid for it. His system makes all of this possible now! And the only person who can get in your way is also the only person who can make this happen you!

This book is a call. A call to express. To give, influence, receive, play. To engage.

Will you answer the call? Is now your time? If you've been waiting to share what you truly care about with the world - and to fully receive the gifts this life has to offer - your wait is over.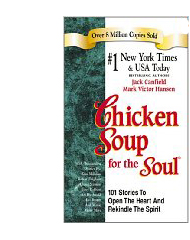 Everybody's talking about the "challenging economy." And they're right, it is challenging-it's challenging us to play a bigger game. Are you ready?

Read on.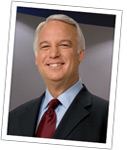 Jack Canfield
Co-creator, Chicken Soup for the Soul Series


You Have so Much to Share
Your passion, hobby, skill or life experience is valuable -- literally. Whether it's being married, or getting divorced. Whether having a child, or losing someone dear to you -- it's valuable. Whether you like stamp collecting, investing, riding horses, parenting, or catering. Maybe you created a million dollar business, or failed at three startups. Perhaps you simply found a way to stick to your diet, or handle an angry spouse or upset child, or make pottery, or can help people find a fishing guide, or any of a myriad of skills, interests, or abilities -- it's all
valuable.

If you already have a business, you'll be happy to know this process is
powerful for anyone with a product or service: professionals, small business owners, chiropractors, dentists, florists, potters, inventors. You can make more revenue and work less.

Now, I'm not promising you'll make internet millions. It took hard work for me to reach $40,000 a month. I also won't promise you a "4-Hour Work Week." The author of that book and I work many more hours than that, although it's entirely by choice. While it is completely possible to make a fortune and never work again by following the steps in this book, it's also normal if you have some healthy skepticism. And, I know not every one wants to aim that high.

So let's take a look at more down to earth goals that are easier to wrap the mind around:

How would your life be enhanced if you made an extra $3,000 per month while keeping your day job?

How would it feel to cut back to a job working only two or three days a week because your "how to" CD or book is starting to sell really well?

What would it be worth to you to transition to doing something you really care about and receive five testimonials a week from people you have helped?

People ask me, "What is it that you do?" and the answer changes every time. For many it doesn't fit into their paradigm of what they expect to hear.

I work from my laptop wherever I am.

I create and sell information products in 49 countries using the internet.

I work from home as often as I like

I can take three months off work when I choose
I'm a speaker, a writer, a trainer.

I'm a traveler having fun with my friends.

I have the great satisfaction and fulfillment of helping people.

It's a life you can have. That's all I'm saying. Read on.
Free Bonus
$1 x 30 Day Trial of Get Paid University
(includes
THREE
LIVE TRAINING CALLS)
Value: $400

If you're not already a member of Get Paid University, this bonus is critical. For just $1, you'll have a full 30 days to trial the membership program, and after that if you continue, you'll be charged just $47 a month. And of course you can cancel at any time, or even remove this bonus on the final order page. But...
On top of the hundreds of dollars of value in here, the biggest thing: you'll get THREE LIVE CALLS with a trainer, to supplement your home study program.
| | |
| --- | --- |
| $15.95 | |
* * *


David Wood
Professional Certified Coach