Posted by David Wood in Get Paid for Who You Are
on Aug 31st, 2010 | 2 comments
Visit beautiful San Francisco?
Here's me discovering the house. Note: It's now fully furnished.

Currently Seeking
Right now I'm seeking exchange for Manhattan, New York City Sep 16 through Sep 27 (or 19-27 would work too). But I'd like to visit New York say twice a year so feel free to suggest something.
Other Offers
Also open to other offers if it's an extraordinary place, particularly Costa Rica, Boulder Colorado, Calgary Canada, and Sydney Australia (hmmm – Bali, Argentina and Brazil too)
THE EAGLE'S NEST
– sleeps 5
– incredible views
– surrounded by redwoods
– in between two creeks
– on a mountain overlooking picturesque, charming Mill Valley with its gourmet restaurants, scenic coastline vistas and the spiritual redwood groves of Muir Woods Natn Park, only minutes from myhome.
– Floor to ceiling glass maximizes the amazing view
– 1700 square feet approx
– 25 minutes north of the Golden Gate bridge (Mill Valley, Marin County, San Francisco Bay Area)
– deer travel through the property
– a large, triple lot, so hard to see neighbors
– miles of hiking trails from your doorstep
– very, very quiet
– multiple decks and balconies
– state of the art massage chair
– office, wifi, printer
– stereo + TV + DVD player (no cable
– I watch DVD's or Netflix streaming)
– landline phone
– all kitchen utensils, microwave, blender, gas cooking
– washing machine, dryer, all linens available
– massage table
– ping pong (table tennis table), with robot ball launcher 🙂
– master bedroom with ensuite, AMAZING king simmons beautyrest bed and private deck
– guest bedroom/cabin (tiny and gorgeous) with amazing queen bed and extraordinary view,
– small office
– daybed in livingroom.
– fireplace
– on street parking for up to 5 cars
– car available for exchange (if you have one to exchange)
– $20 bus direct from SFO airport to mill valley. Also buses available to city, but you really do need a
car.
Deer Outside Your Bedroom
Hummingbirds IN Your Bedroom!

View from living Room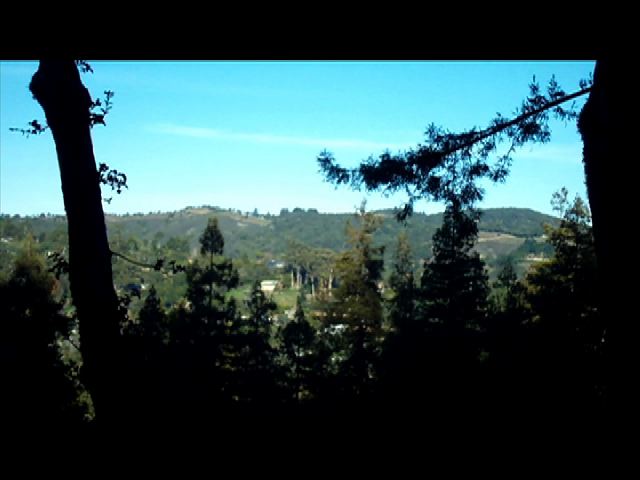 Deck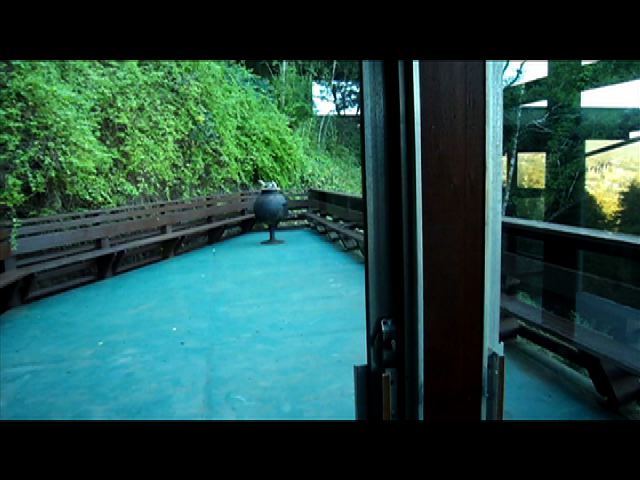 ME:


– a responsible, single, 42 year old life and business coach, author, and professional speaker.
– Non smoker, no pets.
– I will have with me my colleague Bryan Bayer on this Sep 2010 New York trip, also a motivational speaker and trainer.
– I'm a member of the Transformational Leadership Council, founded by Jack Canfield of Chicken Soup for the Soul and John Gray of Men Are From Mars, Women Are From Venu
– I have done one home exchange before which was a wonderful experience, and stayed friends with the person for years.
Here's a bit about my book…

Sample Home Exchange Agreement
I have a customized home exchange agreement which worked very well last time, and which you can view at my old home exchange page for my former residence here.
Contact
You may reach me at david A–T getpaidforwhoyouare.com (but use @ instead of the A–T). Please be sure to include similar information to that listed above, and photographs.
I look forward to hearing from you,
David Wood