Posted by David Wood in Get Paid for Who You Are
on Jun 30th, 2010 | 47 comments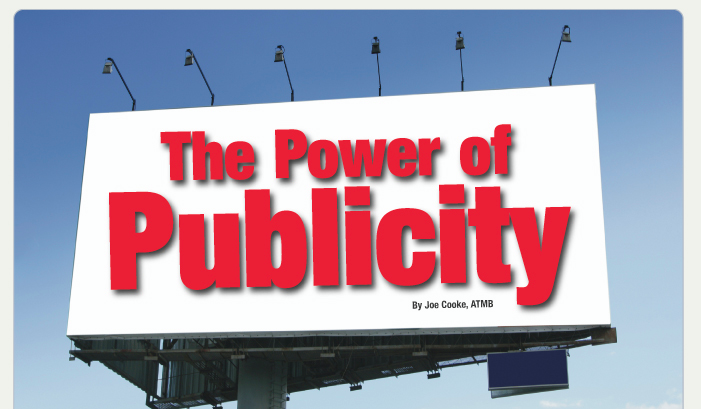 My publicist managed to get me on CNN Headline News – and fast. I started wondering how someone who couldn't afford to hire a publicist could generate publicity themselves, and for free. So I asked him to share some quick and easy tips with you.
Wouldn't it be cool to get on your favorite talk show or in your favorite magazine, promoting your product to tens or even hundreds of thousands of people? Here are some cool tips from Drew Gerber creator of a free media leads service – and note, I'll have an important question waiting for you at the end….
* * *
I'm always dumbfounded when I hear about aspiring authors, entrepreneurs and business owners who put PR, one of the most effective marketing tools out there, to the wayside.
There's nothing like media exposure to help get the word out, build your credibility, and catapult your business to the levels you've dreamed. But how do you start using PR to help you get paid for who you are? Here's what you need to know:
1) Stand out!
Figure out what makes you unique so the media – and potential clients – come knocking on your door. What makes you unique? How do you differ from the competition? What can you offer your customers – and the media – that your competition can't? Google your name; Google what you think is unique about you. See what competition is out there for the way you're currently positioning yourself. Are you the fastest? The quickest? The cheapest? The most fun? The first?
Once you've gotten an idea of who your 'competition' is, dig in a bit deeper. Really look at your target audience. Are you currently attracting your ideal client? Or are you attracting clients that aren't on your 'wish list?' What messages resonate with your ideal client?  What problems do they have?  What solutions do you offer? How will you stand out?
2) Get found!
Position yourself in a way that makes it easy to be found online. Over ninety percent of journalists find all their information and sources online now; and potential clients are doing the same thing. No one flips through the Yellow Pages anymore. When they have a problem they need solved, they're searching the web for a solution. So building a foundation online has to be at the top of your priority list.
But how do you do this?
a) Online Press Kits -These are crucial to positioning yourself as the media's go-to expert. They can help you reach page one of the search engines. Most importantly, you'll be easier to find. Most online press kits offer a platform where you can store and organize all your materials – your bios, your headshots, story ideas, media angles, and more – that the media will need when using you as a source. Like having a resume when you're on the job hunt, an online press kit tells the media you're serious about being chosen. Want an example? See the kit we created for David at www.davidwood.presskit247.com .
b) Article & Press Release Portals – Use them to position yourself as an authority, build links back to your website, and increase your search rankings. These portals, most of which are free to use, will allow you to distribute your articles and press releases all over the Internet. When potential customers and members of the media search keywords related to your expertise, your article or press release will position you as an authority on the topic. For articles, it's best to identify a problem and provide a solution using your knowledge on the subject matter. For press releases, share the news and happenings of your business while highlighting your expertise. Always include a professional bio with your contact info and links back to your website so readers will get to know you and be able to get in touch with you. Where to post?
press releases:
http://www.prlog.com
http://www.openpr.com
http://www.1888pressrelease.com
articles:
http://www.goarticles.com
http://www.articlesbase.com
http://www.thefreelibrary.com
c) Media Coverage -One placement on a coveted media website can produce more referred traffic and help move you higher up the search rankings than submitting dozens of videos, articles, or press releases to online portals. Being featured in the media is instant credibility because you've been chosen for your expertise and your potential clients can't help but want to know more. It's also great for your search rankings. Top media outlets have extremely high rankings; so if they're linking back to your website, your online rankings will increase, making it easier for clients – and other media outlets – to find you! So I'm saying – scoring your first media coverage will help you get more media coverage.
3) Know who wants you
Know who your ideal client is and what problems they are dealing with. This makes marketing to them much easier. Know their wants, their hopes, their dreams and their desires and communicate the difference you can make for them.
When you know who your ideal clients are, it becomes very easy to identify the media outlets you should go after. With a little research, you'll know exactly what TV shows they're watching, what magazines they're reading, and which radio shows they tune in to when seeking news, information, and entertainment. You'll know which messages resonate with your target audience (and their preferred media), and which ones don't. You see, if you're selling the latest and greatest agricultural equipment, you don't want to be pitching the editors at Cosmo. The clearer you are, the easier the PR game will be.
* * *
Thanks Drew – that's awesome. And guys, I'll be talking next week about a free PR service Drew is willing to offer you, AND how to get free access to his online marketing course Publicity Results!: Catapult Your Business With Media Exposure just by enrolling in the free service. So keep an eye on your in-box.
MY QUESTION FOR YOU
What's your dream publicity? What TV show, article, or radio station would you like to appear on or in? To achieve it you first have to dream it, so list your ideal media coverage by posting a comment below.
David!